Contract Administration Specialists for Highway & Roadway Construction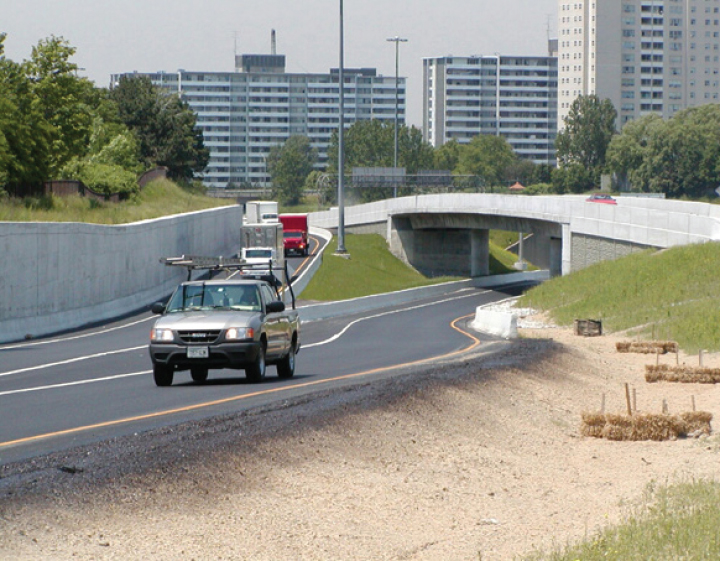 Highway 404 and Highway 401 Interchange | Toronto
This project involved the realignment of southwest quadrant of the interchange including the construction of a new structure. Work including extensive excavation and grading, concrete barrier wall construction, storm sewer installation, retaining wall construction and hot mix paving.
By consistently ensuring projects are completed on time and within budget, by employing motivated experienced trained professionals and through a philosophy of implementing constant improvements to their services, HCI has continued to grow. As we move into the future, HCI will rely on this proven formula to meet the needs of their clients.
Specialist firms have the experienced construction technicians that are familiar with the current specifications and how to apply them in the field. Additionally, separating the design and contract administration component of the assignment may prove more cost-effective.
By using a specialist contract administration firm rather than the design firm, the client is engaging someone who is able to interpret the contract documents in an impartial manner. This approach has been used by the Ministry of Transportation, Ontario to reduce potential contractor claims.
Contract Administration Specialists for Highway & Roadway Construction. Contact Us.